Serving NJ Families for Over 64 Years
The Van Dyk family has proudly served families in Bergen, Passaic and Essex counties for over 64 years, providing long-term nursing care, short-term rehabilitation, assisted living, and Alzheimer's & Dementia Care.
Our reputation has been built on an unwavering commitment to quality care. That's why we not only treat patients in our local care centers, but we also provide licensed non-medical home care services to families throughout our community.
Home care is a 24/7 responsibility.  Every family caring for a loved one, whether you're living together or apart, can use an extra hand.  Maybe just a few hours per week. Maybe several hours per day. When we consider the number of daily activities, household chores, supervision and companionship that our loved ones require – and the time it takes to do everything – it adds up quickly.
At Home With Van Dyk will serve as an extension of your family. Our goal is to keep your loved ones happy and safe, so that they can lead longer lives … all in the comfort of their own home.
We hand-select our Certified Home Health Aides, supervised by registered professional nurses, to fit your unique care needs.  We closely assess every person's specific type of care, living environment, personality, physical and emotional needs.
At Home With Van Dyk is committed to the same principle that has made Van Dyk Health Care a trusted leader in the community for over 60 years – treating you as members of our own family.
Frequently Asked Questions
When you are evaluating the right level of home care for your family, it's important to ask questions. Every family has unique needs, but there are some questions that are frequently asked when we meet with families.
If you have any additional questions, please contact us at your earliest convenience.
What types of families do you work with?
All types of families. A couple where one serves as the caregiver. A large family where an elderly relative is living at home. A widow living far from any relatives. Whatever the living environment, we evaluate every family's situation carefully and thoroughly,  so that we're able to provide the quality care that you expect from us.
How quickly can I schedule a home health aide to arrive at our house?
We have a mobile team of home health aides that can arrive quickly to your home and be available for the hours and specific assistance that you need.
Do I need to commit to the same hours or days each week?
We will make ourselves available when it suits your schedule. You can always customize it to accommodate your work or any other scheduling issues.
Read What Familes Are Saying About Us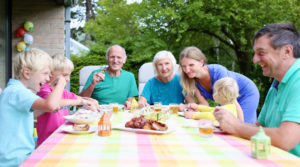 I took care of my aunt without any assistance for several years. But the stress alone was weighing me down and I became less effective as a caregiver. I've been using Van Dyk for home care, just to give me a break for two days every week, and it's made a huge difference. My aunt is getting the attention that she deserves, and I'm able to be more attentive when I'm home with her. Our home health aide has been a life saver,
Robert P.
Sometimes it's the little things that go a long way. My dad does not need a care provider all the time. But ever since my mom passed away, my dad has struggled to do everything on his own at home. I hired Van Dyk to help him with cooking on certain nights, basic housecleaning stuff, and even to provide a little company in a subtle way. My dad sort of dictates the hours when he needs help. But he feels much more in control of more important decisions when someone is there, in my mom's absence, to do the little things that he sometimes overlooks. Van Dyk has kept a steady presence without my dad feeling like he needs constant care.
Terri G.
I actually spent many hours interviewing different home care agencies, and here's the difference with Van Dyk. Everyone who works there is genuine and sincere. Nobody is putting on a show. My mom can spot a fake person a mile away. The home health aides from Van Dyk are down-to-Earth people who mean what they say. I have tremendous respect for how hard these women work and how much pride they take in looking after my parents when my brother and I are not around.
Loretta M.